This year I have decided to join my husband in the marathon of 5 days of almost-no-sleep -and -(too)-many -parties. Amsterdam Dance Event-international music conference. I have received a few invitations to listen to the great music and will report it to you.
First day of ADE I started already early in the morning. In one of many beautiful rooms of "W" Hotel I have met a legend of the club scene and one of my personal favourite producers-
Louie Vega (Masters at Work). He agreed to be part of my project "The Keyhole". It was a pleasure to meet him! Pretty quick we had an image that we both liked.  In the evening there was a party at The Sugar Factory called "Groove Odyssey".  Evening started with the great set by Mike Risk (Risk Sound System) followed by Kenny Dope (MAW), Chicago's Terry Hunter, with the support from Bobby & Steve (Groove Odyssey).
On the 2nd day of ADE I have supported my husband at the Pathe Tushinsky. He opened the party called Liquid Love/Dope Wax, where he played along side dj's: Gomi, Mike Risk, Kenny Dope, Todd Terry, Tommy Bones.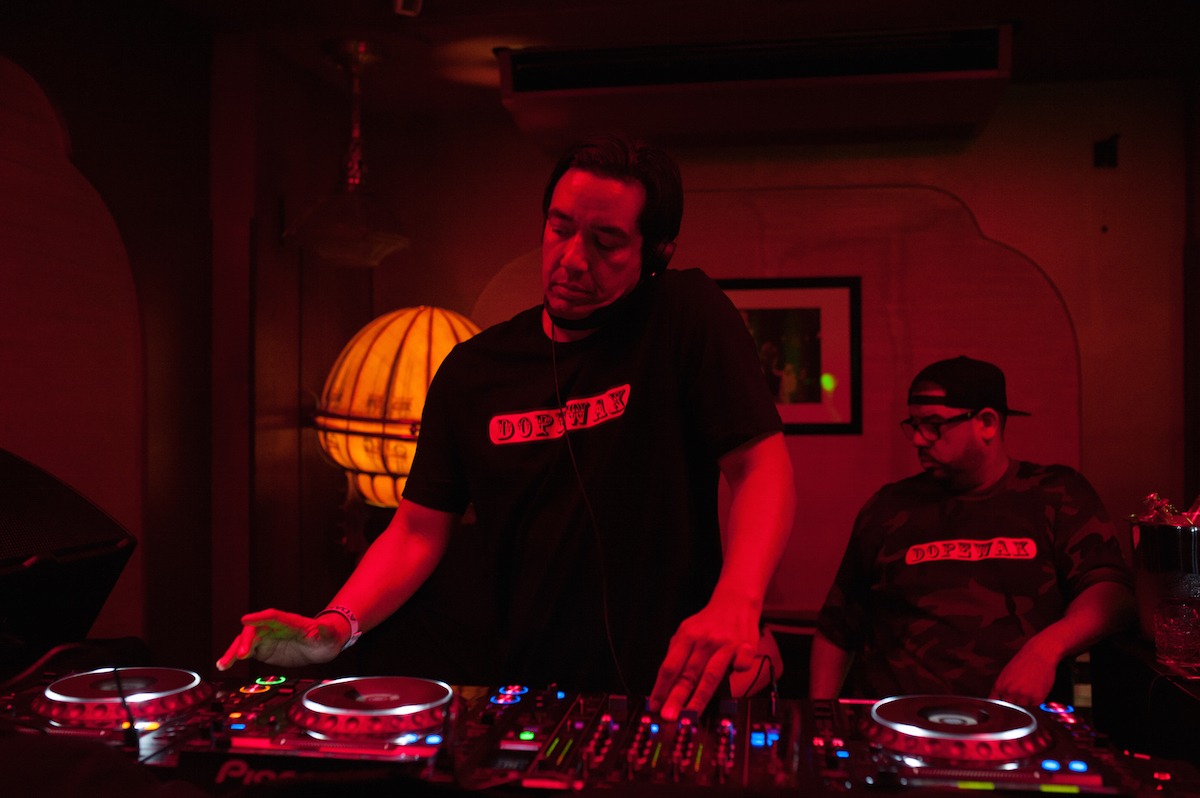 On the 4th day of ADE (Saturday) there were many great parties in the city.
First I ate delicious dinner with my photography fellow John and Off Shore&Koen (music producers from Den Haag) at  5&33 (one of my favourite places to have food in Amsterdam). We have listened to the tunes from dj Carlito. Next stop was the awesome space at the Pathe Tuschinsky where I supported my husband again .He is one of the best dj's that I know.

He played some very fine tunes and when "I Wanna be a Star" took over, we moved to "The Butcher" on the North side of the city.  The moment that we arrived Dj Mike Risk was behind the dj booth. Then Masters at Work (Louie Vega&Kenny Dope) took over the place.
While this was the party that nobody wanted to miss (or leave), I still had one more artist that I wanted to hear that night. At 3 am I arrived at "Disco Dolly" to meet Ge-ology. Dj, producer, visual artist from New York was in the middle of his fantastic set (on vinyl!) I enjoyed it very much.There was no light in the club, which made you even more focused on the music-but I have no picture ;-)
Few more photo's from ADE 2017 you can find on my Instagram.